EXPERTS FROM THE GROUND UP
Whether it's a demanding commercial development project with an aggressive timeline, or a residential build - the team at P&H Construction brings over 40 years experience to every project.
Bringing Quality and Craftsmanship to Construction
We are dedicated to delivering only the highest quality site solutions. Whether you have a small residential project or extensive commercial work, P&H can promise our undivided attention to detail and the kind of experience you only get with 40+ years in the field.
Commercial clients want a well-rounded expert. You have questions you want answered, and services you need for every aspect of your project. It gets work done faster and keeps everything within budget. We strive to be the solution from the first call to the handshake at the end.
Our areas of expertise include:
Residential clients need a local expert when they settle down to build their lives. Who better than someone who knows the neighborhood? We can get you all the information you need to know, let you know exactly how long we'll be in your hair, and provide the highest quality services at the most cost effective prices.

Our areas of expertise include:
RESPECT FOR YOUR PROPERTY
We want to bring you the best quality at the best cost. You shouldn't have to sacrifice one for the other.
We see our jobs less like a one-off project, and more of an on-going relationship: ones that we'll always be there for, even if it's been years since that first time we connected.
We have the capacity to work on large projects with aggressive timelines and small jobs that require fewer people- and every single person you meet on site will have the same drive and talent to help you succeed.
"P&H Construction is one of the most respected site contractors in the state of Connecticut, and as such has provided its customers with the best analysis and implementation of site related tasks I have ever seen."
-Stephen J. George Manager of Planning, Design and Construction Connecticut College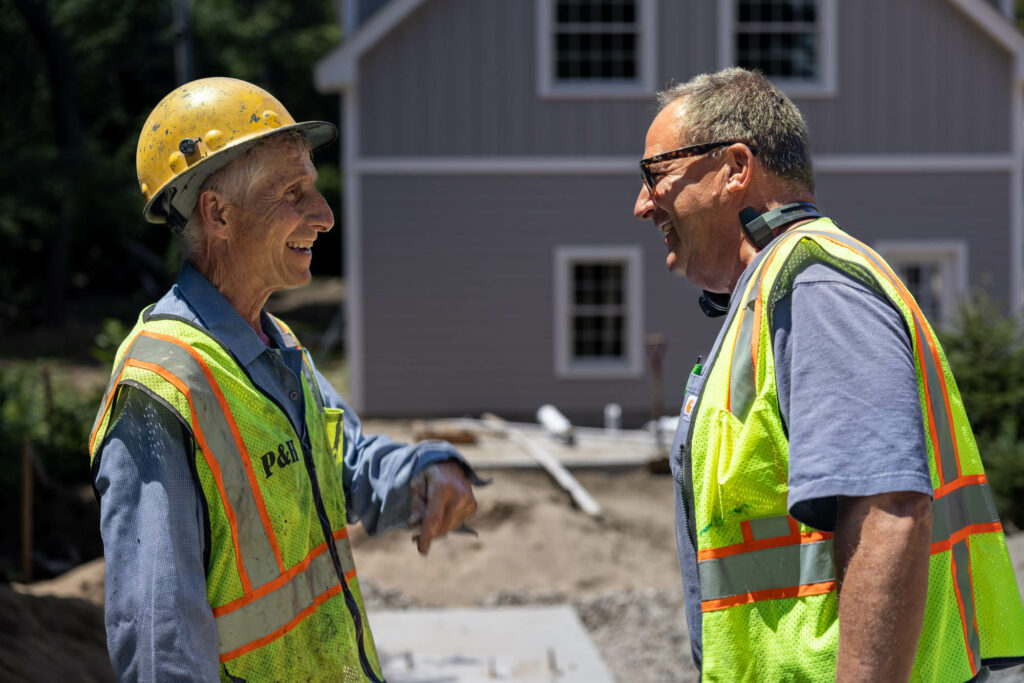 Just like our work, we began from the ground up. Our foundation was built in 1979 by two long-time friends who bonded over their love for the community and the desire to provide reliable, professional, and superior quality workmanship to our hometown.
We will get back to you soon!